Each piece is cut from art sheet glass and layered with two sheets to make it about 1/4 inch thick. The design is layered on top, with each different color cut out of compatible glass. Sometimes frit (crushed glass) or lamp-worked (torch melted) pieces are added to bring in the necessary details. The layered piece is fused at about 1520 degrees F, annealed and cooled. It is then placed on a mold, reheated and sagged at about 1300 degrees. It is again annealed and cooled. The annealing toughens the glass, making it resistant to breaking.
Making a Balloon Suncatcher
cutting out the pieces
pieces cut, now to grind edges so pieces fit
with edges sanded and fitting, cutting clear top glass
All pieces loaded in kiln
After firing and sagging (balloon was not sagged)



We demonstrate lampwork beadmaking at the Sutter Buttes Gem and Mineral Society show at the Sutter County Fairgrounds in Yuba City.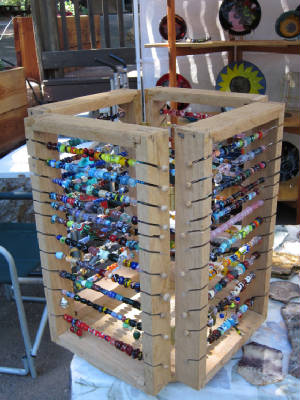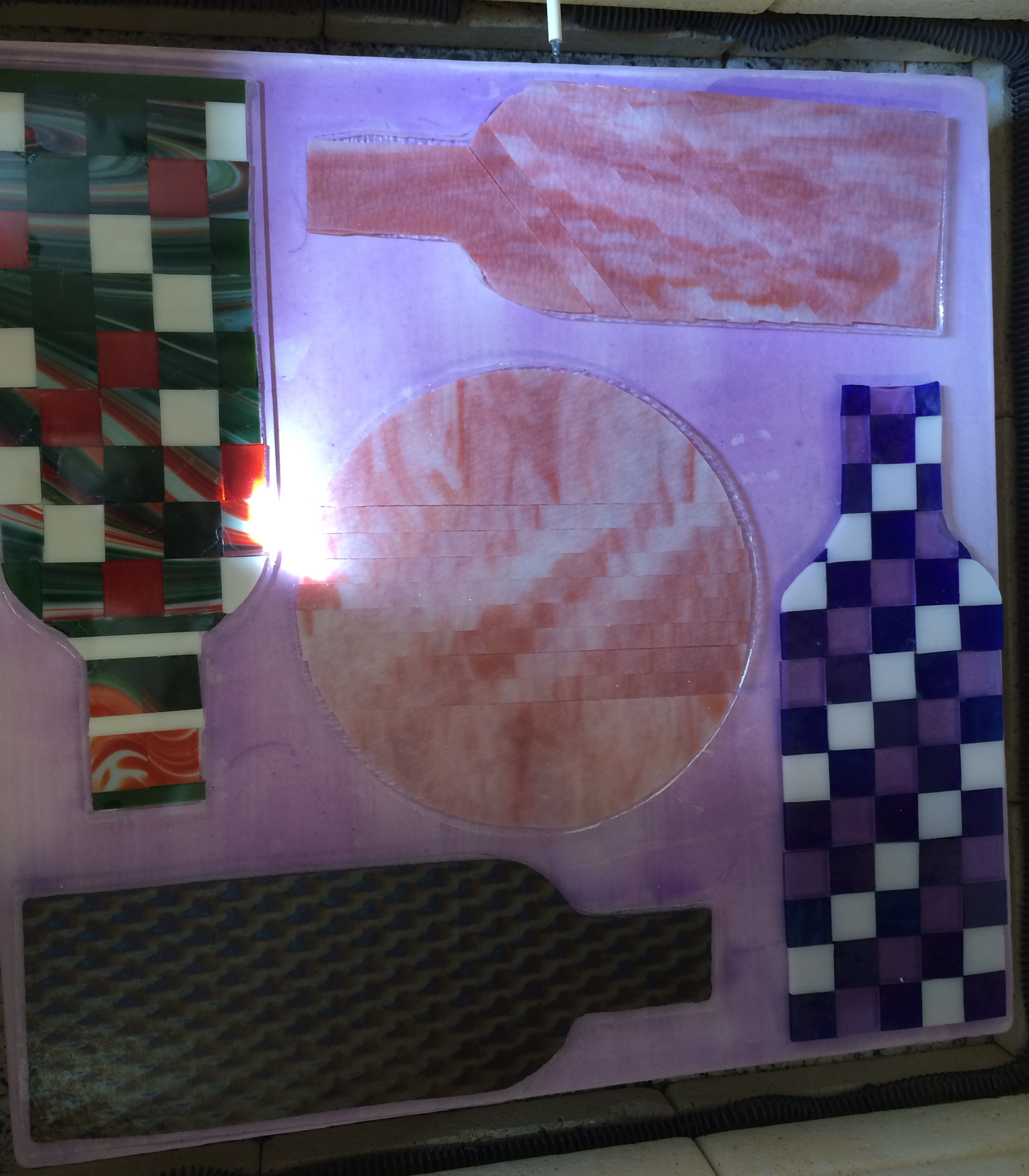 All pieces loaded in kiln
After firing